Introduction
Do you want a portable dog? Then you might want to get a Chihuahua!
History
The Chihuahua originated in Mexico and were even claimed to be companion dogs to ancient Aztecs.
There is no clear history of how the breed came about. One thing's for sure though, the size of Chihuahuas continues to decrease as breeders choose to breed Chihuahuas for their tiny size.
Appearance
Chihuahuas are the smallest breed of dog in the whole world. When they first come out in this world, two or more puppies can fit comfortably in the palm of your hand.
There are two types of Chihuahuas, the smooth coat variety and the Long Coat variety.
Chihuahuas have many varieties in coat colour and it does not affect the breed standard.
Because Chihuahuas are tiny, they appear to be weak or fragile. So care should be given while they're still puppies to avoid any broken bones and other complications.
Chihuahuas also have very big eyes that look ready to pop out of their sockets when they are excited.
Buy or sell Chihuahua puppies online
Temperament
Chihuahuas may be small but they can still deliver a powerful bite. In fact, these little dogs are notorious for being aggressive and fiercely territorial. They can become overly attached to one person and will attack other people for no reason at all if they get too close.
They don't mix well with other dog breeds and will refer the company of another Chihuahua over any other species. Socializing your puppy early on is the key to having a great Chihuahua adult in the future.
Although this breed is not a first choice as a family pet, they can become really great additions if they are socialized properly.
Health and Care
Surprisingly, Chihuahuas have very little genetic defects.
They do have weak teeth so dental care must be given regularly to prevent premature loss of teeth.
The thing that truly affects Chihuahuas is a genetic defect that affects their heads. Chihuahuas can suffer from hydrocephalus which can be lethal if not attended to immediately.
They can also suffer from an incomplete skull formation which makes them the only dog breed to have this unique condition.
Chihuahua puppies for sale video gallery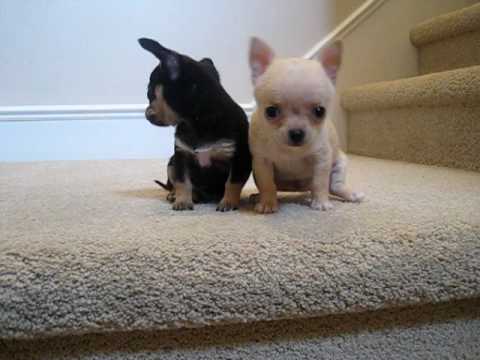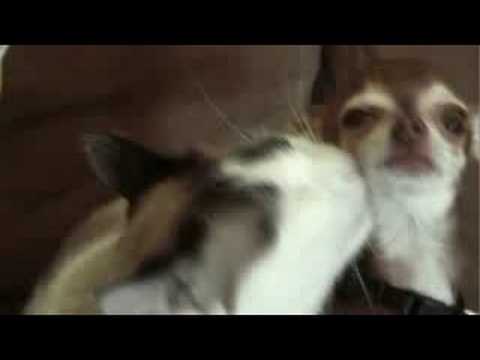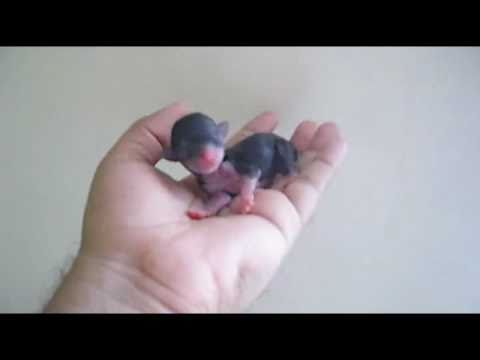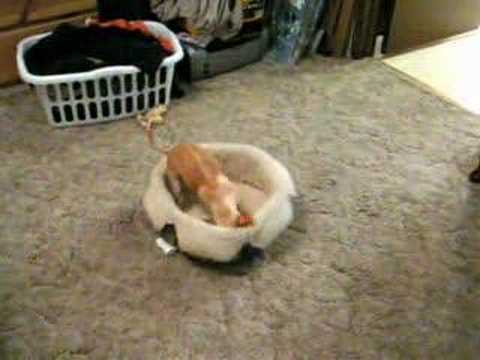 0 Chihuahua puppies for sale near you.
---
The Chihuahua puppies for sale are one of the most recognizable dogs around. The Chihuahua puppies for sale are some of the cutest dogs around. The Chihuahua are bound to hold another exclusive spot if you decide to purchase one. The Chihuahua will become your beloved companion. The Chihuahua puppies for sale have a history that is an old one. It dates back to pre Columbian Indians. The Chihuahua is the oldest breed of the Americas. They are believed by many to be a relative of the Fennec fox. The large ears and small body are shared by both the fox and the Chihuahua. The breed is said to have been used as foot warmers by Mexican royalty. They were sacred creatures to South American religions of the past. Unlike most breeds these dogs performed no special job, but seem to hold a special spot in the human interaction. The Chihuahua puppies for sale will no doubt occupy a special place in your life as well. The Chihuahua puppies for sale seem to be their own marketing campaign. There small size only six to nine inches tall and weighing on average no more than six pounds, makes any lap a comfy spot for owner and dog. The big expressive dark eyes seem to speak to the softest part of anyones soul. The Chihuahua puppies for sale coats come in tan, black , red or splotched. They are non-shedders, making grooming a non-issue. Their like ears are another selling point, and are quite functional. The Chihuahua ears help cool their body temperatures and alert them to dangers. These dogs are built to be held and loved on. The Chihuahua puppies for sale have one of the largest brains to relative size in the dog world. They are very intelligent dogs. Training and socialization should start as soon as you can. The Chihuahua is very receptive to training at a young age, but after two years they become very set in their ways. The breed is very loving and affectionate. It is generally a one owner dog. Owners need to avoid the small dog syndrome". The Chihuahua should respect your pack leader role and boundaries should be set early. The Chihuahua is a very small breed, these boundaries set may prevent a tragedy someday. The Chihuahua should not be unsupervised outdoors or with children. Size again, may be problematic in both these instances. It is for the dogs safety. You will need to be truthful with yourself concerning the amount of commitment you are will to put forth. These dogs are wonderful companions. Their size demands an attentive owner. The Chihuahua puppies for sale have no real health issues. The Chihuahua puppies will do fine in an urban or rural environment, as long as they are house dogs. The breed is generally very healthy. It is not very cold tolerant. They are best suited to warmer climates. Overall the Chihuahua is a low maintenance dog. The only must, is a loving and attentive owner. The Chihuahua will return the sentiments ten times over.